The KODEX Karp-Lokker KL40 Carryall is intended for use by carp and specimen hunters. The carryall is made using quality materials and incorporates loads of great features. How does it hold up for the lure angler? We took it on the bank to find out.
Kodex sent us this product free of charge for the purpose of this review on our blog, however, the review remains entirely impartial and an honest reflection of our experience. We only recommend products that we do and would use ourselves.
Key Features of the KODEX Karp-Lokker KL40 Carryall Review
A roomy main inner compartment
Separate inner flap pocket
40-litre capacity
An outer side mesh pocket, with an elasticated cord
Easily adjustable side pocket
Quick-access flap pocket at the front
The main compartment has a modular layout
Durable hard-base
Made from 840 denier super-tough material
Star-stitching at critical stress points ensures the carryall is built to last
Padded carry handle
Detachable fully-padded & adjustable shoulder strap
Dimensions: L 40cm x W 32cm x D 40cm
Capacity: 40L
The Review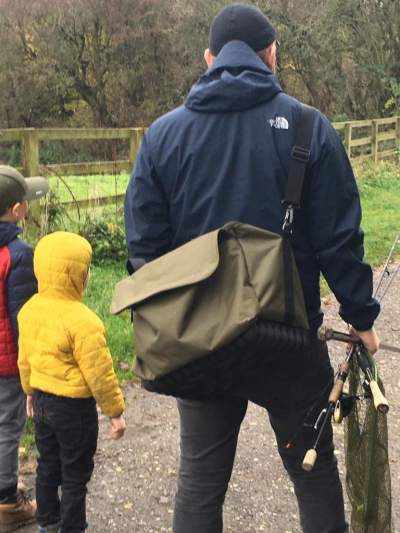 Team Kodex consultants say their carryall is designed to help manage and organise your kit with maximum efficiency, we tend to agree. The KL40 carryall has a spacious compartment, and the overall 40-litre capacity is ample for a lengthy session. On our test we took:
Unhooking tools
Spare terminal tackle
Our Deeper fish finder
Flask and various other bits and pieces
We really liked the outer side mesh pocket, it was great for the small flask. The pocket has an elasticated cord so that you can adjust how tightly this pocket closes. We used the quick-access flap pocket on the front for our forceps, pliers and other bits we needed to get to quickly. The main compartment has a modular design meaning you can arrange a number of lure boxes and other accessories (we wanted to test the Jika Rig on this trip) that you may take on your trip.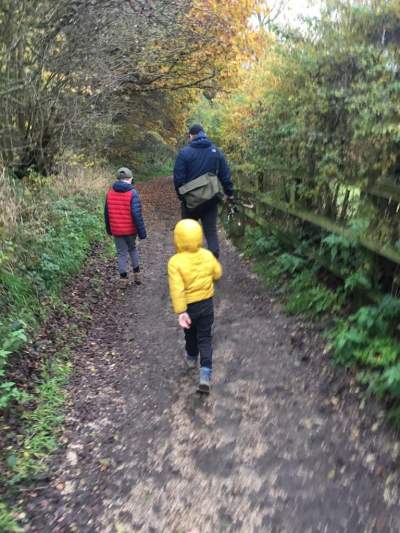 Another feature we were grateful for was the durable hard-base. It has been 'monsoon' season here in South Yorkshire and the bank was sodden. The hard base was great at preventing our fishing gear from getting damp and easily wiped clean when we got home. The stability the base gives is also a real bonus.
Build Quality
We had no issues with build quality during our review. It was nice to see that critical stress points are cross-stitched to ensure longevity. The padded carry handles made for a comfortable session and a lot of the time I forgot I had it on despite the number of items I had in there. The carryall does have a detachable fully-adjustable shoulder strap but we opted to leave it as it came.
Final thoughts – KODEX Karp-Lokker KL40 Carryall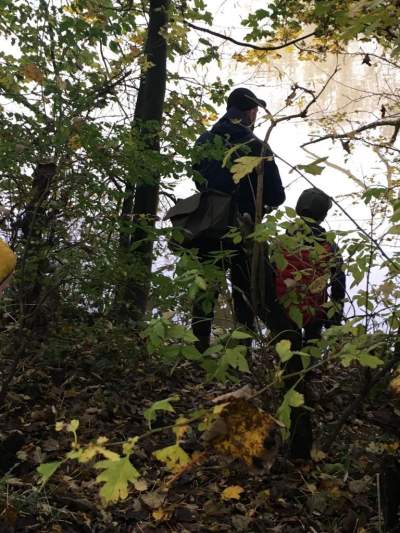 We really like the KODEX Karp-Lokker KL40 Carryall and it presents a different option to the growing number of specialist lure fishing bags out there. We used this over the course of 3 sessions all lasting 3/4 hours and mainly on waters we hadn't fished before. For this, it was perfect as it gave us plenty of room for all of our kit and different lures. Would I use the carryall for short sessions? Maybe, if I know the water I'm fishing probably not as I wouldn't need something of this size. However, when you want to take a bit more kit or unsure of what species or method you want to use this KODEX Karp-Lokker KL40 Carryall is perfect for the job. It's a thumbs up from us.
Good Points
Reasonably priced, high quality carry all
Built to last with a great lightweight solid base
Plenty of room for everything you want to take
Perfect for longer sessions and multi-species or discipline anglers
Comfortable and well balanced
Great value for money
Grumbles
Maybe a little bulky for shorter sessions
Only available in one colour
Where to get it
You can pick up the KODEX Karp-Lokker KL40 Carryall by following the link below. If you do pick this up or already have it, let us know what you think in the comments below.
Please Note:
While we only ever link to tackle and lures that we have used and recommended, the link below is an affiliate link. This means that if you click a link and buy the product we may receive a small commission from the retailer (at no extra cost to yourself). Should you choose to use an affiliate link please know that we are extremely grateful and any commission we do receive helps us to maintain the blog.
Would you like us to review your product on the blog? Get in touch here