"When it comes to fishing, there is a fine line between actually fishing and just standing on the bank looking like an idiot"
~ ANONYMOUS FISHING PERSON ~
Lure fishing is a general term for anything intended to behave like an injured or distressed baitfish. The action of the lure tempts predators like Pike, Perch and Zander to attack. A lure is basically the thing you tie to the end of your line in order to catch a fish.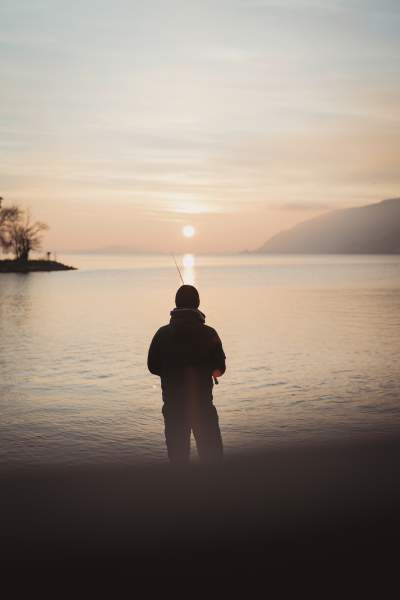 There is a huge range of lures available and many that suit certain scenarios. Lures can be made from metal, plastic, rubber or wood. Each representing a baitfish in many different ways. This is part of the excitement of predator fishing…. Experimenting with different lures and finding what the fish are looking for on any given day.

What is so good about Lure Fishing?
One of our favourite things to do is to go for a walk along the canal with the family and a lure rod.
Lure Fishing also presents an alternative for anglers that stop fishing in the colder months. Many anglers only fish during the warmer months and that is understandable. It can be difficult to motivate yourself to sit by the side of a river for hours on end when it's freezing outside. That's where lure angling comes in… Get wrapped up and grab your rod and flask and go for a walk. It's not unusual for us to walk 2 or 3 miles casting every now and then when we see a fishy spot.
The best thing about this style of fishing? It's exciting... constantly casting and retrieving, knowing a fish could take the lure at any second.
Learning to Lure fish sets you up for a lifetime of fun. We have fished with lures all over the world. It's easy to pack a telescopic rod and a few bits of tackle in the suitcase. Its often just as easy to pick up a cheap setup when you arrive at your destination. We have caught barracuda in Turkey, Mackerel, Wrasse and Bass while on family holidays in the UK
Recomended Lure Fishing Tackle
Here at Pikezander we are always trying and testing new bits of tackle. Be that rods, reels, lures and terminal tackle you can be assured that we only recommend items we love! 
Follow Our Lure Fishing Blog
"If you want to catch big Pike, Perch or Zander you have to fish for them" That's what my Dad said when I first wet a line all those years ago. It sounds simple and it is.. kind of.
Our Instagram is all about giving back to the wonderful sport of fishing and specifically lure fishing. Join us on our weekly fishing adventures and we may just help you catch the big one.