When it comes to fishing, there's a certain allure to witnessing the excitement, challenges, and triumphs unfold on the television screen. For fishing enthusiasts or those curious about the world of angling, Amazon Prime offers an array of captivating fishing TV shows. In this comprehensive guide, we'll explore the best fishing TV shows available on Prime that are guaranteed to entertain, educate, and provide a deep dive into the art of fishing and the wonders of the natural world. Get ready to embark on a thrilling angling adventure from the comfort of your living room!
While we only ever link to tackle and lures that we have used and recommended, the links below are affiliate links. This means that if you click a link and buy the product we may receive a small commission from the retailer (at no extra cost to yourself). Should you choose to use an affiliate link please know that we are extremely grateful and any commission we do receive helps us to maintain the blog.
Deadliest Catch – Unveiling the Toughest Fishermen in Action
Ranked among the best fishing TV shows, "Deadliest Catch" immerses viewers in the treacherous waters of the Bering Sea. This gripping reality series chronicles the lives of courageous crews aboard crab fishing boats during the Alaskan king crab and snow crab seasons. Witness the intense battles they face against formidable weather conditions and limited timeframes to secure their valuable hauls. With its high-stakes drama and skilled fishermen, "Deadliest Catch" offers an unparalleled glimpse into the demanding world of commercial crab fishing.
Fishing the River Yare – An Exciting Guide for Anglers of All Ages – Read Now
Wicked Tuna – A Thrilling Quest for the Mighty Bluefin Tuna – Our Number 1 Best Fishing Tv Show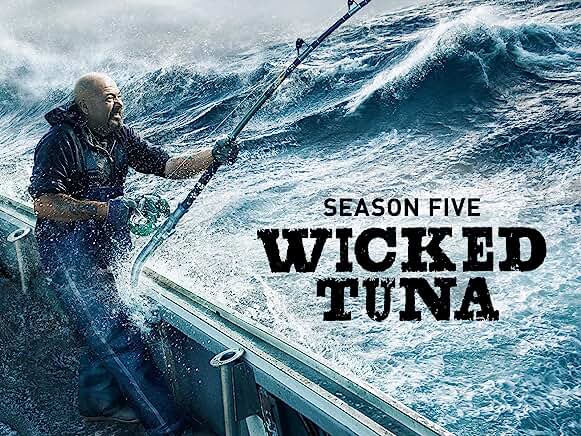 In the competitive realm of deep-sea fishing, "Wicked Tuna" stands as one of the best fishing TV shows available on Prime. This captivating reality series follows seasoned crews as they navigate the waters of the North Atlantic in pursuit of the prized bluefin tuna. Witness the adrenaline-pumping battles against time, nature, and rival anglers, as these experts employ skill, strategy, and sheer determination to reel in the biggest and most valuable bluefin tuna. "Wicked Tuna" delivers high-stakes fishing action that will leave you on the edge of your seat.
The Best Mackerel Spinners in the UK – Read now
River Monsters – Exploring the Depths of Freshwater Fishing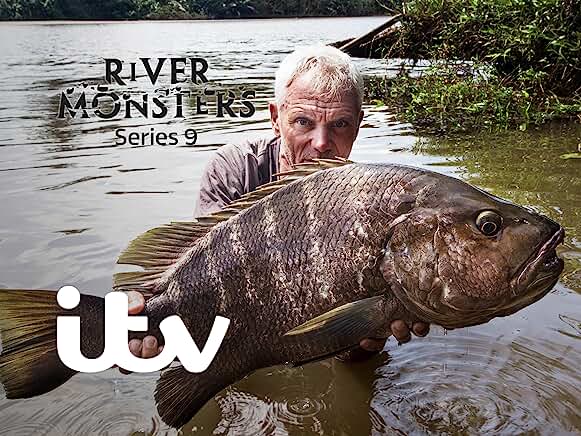 Prepare to be captivated by the angling adventures of Jeremy Wade in "River Monsters." Renowned angler and naturalist Jeremy Wade embarks on a global quest to unravel the mysteries surrounding some of the world's most fearsome freshwater fish. With his expertise and enthusiasm, Wade takes viewers on an enthralling journey, revealing the hidden depths of lakes, rivers, and swamps in search of elusive and legendary fish species. "River Monsters" combines thrilling fishing expeditions with fascinating insights into the behavior and habitats of these captivating creatures.
Dogfish and Bull Huss – A Complete Guide to Catching them – Read our guide
Mortimer and Whitehouse – Gone Fishing, A Delightful Blend of Comedy and Angling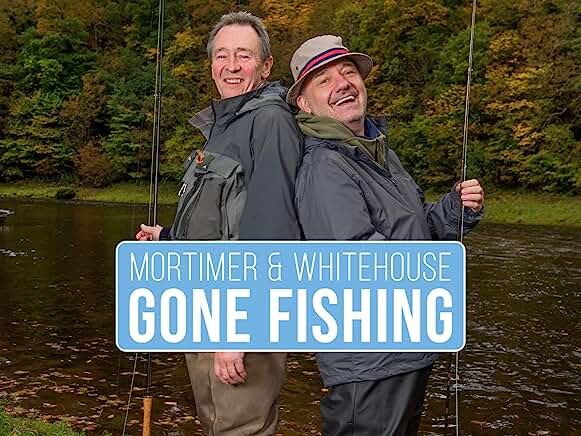 For a lighthearted and humorous take on fishing, "Mortimer and Whitehouse: Gone Fishing" offers a delightful escape. This comedy series follows comedians Bob Mortimer and Paul Whitehouse as they embark on fishing trips together across stunning locations. Alongside sharing hilarious anecdotes, the duo imparts valuable lessons about fishing while exploring the beauty of the outdoors. "Mortimer and Whitehouse: Gone Fishing" showcases the therapeutic and meditative aspects of angling, creating a heartwarming and entertaining experience.
5 Best Bass Lures for Epic Fishing Adventures in the UK – Read now
Inside Sports Fishing – on the edge: Extreme Angling at Its Best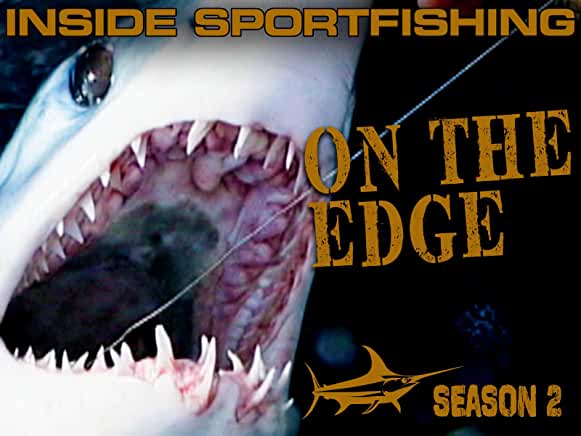 Prepare for an adrenaline-fueled fishing journey with "Inside Sports Fishing – on the edge." A worthy contender for best fishing tv shows is presented by Michael Folkes, this series takes viewers to remote and challenging fishing spots around the world. From the depths of the sea to untamed rivers, witness heart-pounding action and jaw-dropping catches as anglers tackle marlin, giant tuna, and other formidable species. "Inside Sports Fishing – on the edge" offers a captivating exploration of extreme angling in some of the planet's most breathtaking locations.
Lure Fishing Techniques – Brush up now!
Castaway Canada: A Visual Feast of Scenic Fishing Adventures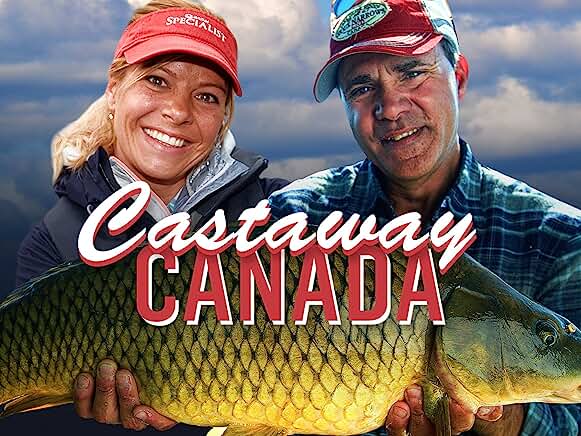 Immerse yourself in the stunning landscapes of Canada's fishing wonders with "Castaway Canada." Join hosts Matt Hayes and Babs Kijewski as they embark on extraordinary fishing trips, showcasing the country's natural beauty and thrilling fishing action. From the serene lakes to rushing rivers, "Castaway Canada" captures the essence of fishing in this picturesque country. Explore different fishing techniques, encounter diverse fish species, and witness the breathtaking scenery that makes Canada a must-visit destination for anglers.
The Best Pike Lures 2023 – See which lures you need!
Chasing Monsters – Unveiling the Most Elusive Aquatic Creatures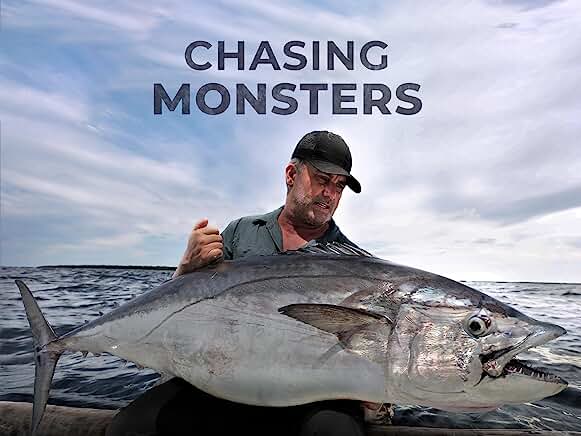 Prepare for a captivating global pursuit of elusive and dangerous fish in "Chasing Monsters." Join angler Jeremy Wade and his team as they venture into the world's most remote locations in search of awe-inspiring aquatic creatures. This action-packed show combines thrilling encounters with the wonders of the natural world. Delve into the depths of lakes, rivers, and oceans alongside Wade, as he shares his knowledge and passion for angling and unveils the breathtaking underwater world of these incredible monsters.
Jika Rig – Catch More Perch
Catching the Impossible – Angling Pursuits of Extraordinary Fish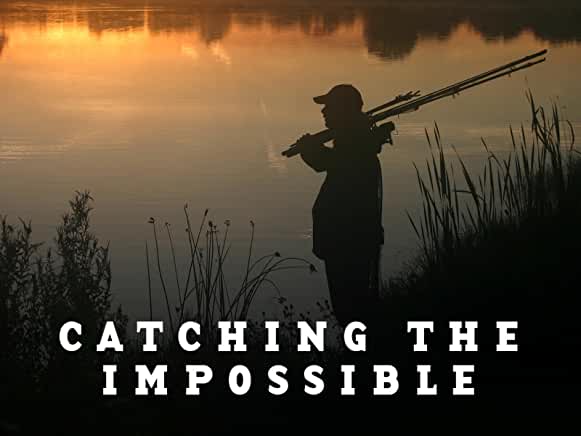 Join angler Ronnie Green in "Catching the Impossible" as he undertakes the challenge of catching the most difficult and elusive fish in the world. Through his expertise, knowledge, and enthusiasm, Green showcases the strategies required to pursue extraordinary fish species. Each episode focuses on a specific fish, exploring their habits, habitats, and the thrill of attempting to catch them. From the remote waters of Scotland to the tropical rivers of Thailand, "Catching the Impossible" provides a captivating and educational journey into the world of angling.
Conclusion
If you're searching for the best fishing TV shows on Amazon Prime, look no further than these captivating series. From the high-stakes drama of "Deadliest Catch" and the competitive battles of "Wicked Tuna" to the adventurous quests of "River Monsters" and the lighthearted charm of "Mortimer and Whitehouse: Gone Fishing," each show offers a unique and engaging fishing experience. Whether you prefer extreme angling expeditions, scenic fishing adventures, or educational journeys into the world of fish, these top fishing TV shows on Prime cater to anglers of all tastes and interests. So grab your remote, get ready to be entertained and educated, and indulge in the exhilarating world of fishing from the comfort of your home. Happy fishing!
Why not check out our blog? Or subscribe to the newsletter to find out when a new post lands? You could win a free lure in our monthly giveaway!
Any other suggestions? Leave a comment below or get in touch