Whether you are new to fishing or consider yourself an old hand, you can't be considered a master of finesse fishing until you've tried out the Ned Rig.
You may have heard of the Ned Rig as a rig that was originally developed for bass fishing in America, but when it comes to fishing for perch in the UK, you can't find a better set-up to help you. It can also be effective at helping you to fish for other freshwater predators too.
The Ned Rig was dreamed up and brought to the mainstream by Ned Kehde, a Midwestern angler who also happens to be a veteran fishing industry writer. The combination of small jighead and soft plastic looks rather underwhelming, but the slow fall and the darting action make catching perch easier than ever before, even in the toughest of fishing conditions.
The Ned Rig Lure
The reason that the Ned Rig is so effective for perch fishing is the lure. The combination of the special buoyant material it is made from and the unique shape of jig head allows the lure to stand upright in the water.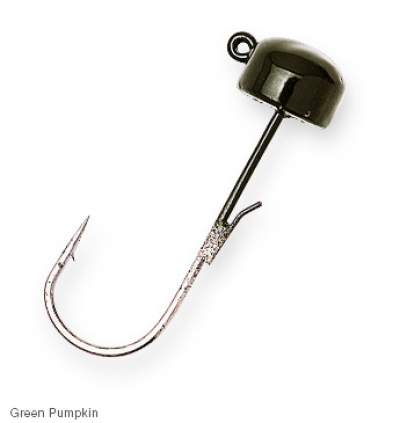 This means that is is much easier to bounce and twitch, unlike some other lures, which can help to induce a take. Korum Squirmz are becoming more and more popular for those using the Ned Rig for perch, however, the Zman TRDs are the creme de la creme of Ned Rig lures.
Mistakes to Avoid when fishing with the Ned Rig
There are a lot of videos out there to help you with fishing with the Ned Rig, but there is very little out there to help you when you can't replicate the success that others are having using the Ned Rig. Below are a few of the most common mistakes to avoid when finesse fishing and using the rig for perch fishing.
Hooks that are too Big
Finesse fishing means that bigger doesn't necessarily mean better. When the Ned Rig and the tiny, lightweigh hooks were first brought to the attention of mainstream angling, many thoguht it completely ridiculous to use tiny hooks to fish for bass, let alone for perch, but even though many would recommend using light wire size 1 and 2 hooks to fish with using the Ned Ring, Ned Kehde uses the impossibly small size 6 hooks to fish with and has great success with them. The mistake many people make when using the Ned Rig for perch is to think that these smaller hooks are unsuitable and fish using hooks that are just too big. Stick with size 1 and 2 hooks and you should start to see some great results.
Tackle Is Too Heavy
Finesse fishing is all about using tackle that isn't too heavy. Light tackle is a must for the Ned Rig. Rods that are light, medium-light power that have a fast action and a soft tip. Smaller reels, like the 1000/2000 size spinning reels work the best with this set-up as they are designed to handle the fine lines and take up less line with each handle turn. This can be really helpful for anglers who are unfamiliar with the Ned Rig to slow down their presentations. Flurocarbon line, light braided line of 10lb test or less is the best line to use as it lets you cast longer with the jigheads thet Ned Rig uses. It is also a good idea to use a light flurocarbon leader or wire if you know there are Pike around.
Using a Jighead that's Too Heavy
With the Ned Rig, use the lightest jighead you possibly can. The lighter head doesn't hang up as much on rocks and helps to keep the bait from getting lost in the grass, algae, and rubbish that lies at the bottom of rivers, lakes and especially canals.
Throwing Away a Bait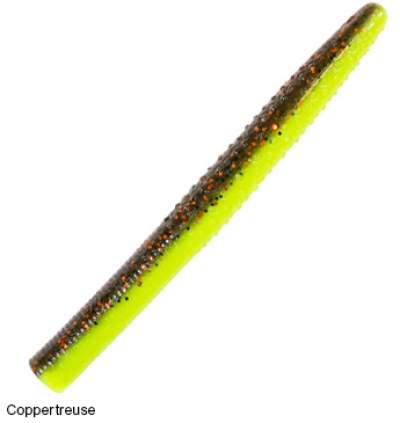 With finesse fishing, the baits actually get better with age. After a few fish have nibbled on it, the bait starts to get softer, exude salt and it takes on a spongey texture with a slimy coating that fish just can't resist. The tears from fish teeth make the bait even more lifelike. So make sure you aren't throwing away your bait after catching just one or two fish with it.
Fishing Too Fast
Finesse fishing is about slower presentation and it means that fishing too fast can mean you miss out on a decent catch. You need to be a disciplined angler with a lot of patience to let the bait sink to the bottom, deadstick for a moment or two before then dragging, swimming or hopping the bait about. Then let it sink again.
Setting Hooks Too Hard
Hook setting techniques and drag settings are something else that people get wrong when using the Ned Rig set-up. Drag settings need to be adjusted to take into account the small light wire hooks that you are using. The same is true of the hook setting techniques. When you set hooks too hard with the Ned Rig, you can end up with pulled hooks and bent hooks – something all anglers can agree they don't want to see.
To set the hook with a Ned Rig all you need to do is reel tight and lean into the fish. Load up the rod and the smallest amount of pressure will make sure that you have that perch well and truly hooked. A sharp hook point is a necessity in order to fish like this, so make sure that you have a small hook file with you.
The Tackle
Please Note:
While we only ever link to tackle and lures that we have used and recommended, the links below are affiliate links. This means that if you click a link and buy the product we may receive a small commission from the retailer (at no extra cost to yourself). Should you choose to use an affiliate link please know that we are extremely grateful and any commission we do receive helps us to maintain the blog.
Rod
We use a 5-15g rod when fishing the Ned for perch. You could go lighter but we think this is a good starting point. Our favorite rod at the moment is the Westin T&C 5-15g. We think it is a superb rod that offers brilliant value.
Reel
We recommend a reel that is between 1000/3000 in size. Our favorite reel and the winner of our recent 'Best reels under £100' is the Abu Garcia Elite Max
Line
As always braid is a must for lure fishing. Braid allows you to feel exactly what is happening to your lure. Go for a braid that is about a 10lb test.
Ned Rig Jig Head
Crucial to the rig so be sure to get the right ones!
Lures
When selecting lures for the Ned Rig you need a lure that has a large amount of buyoncy allowing the bait to stand up on the bottom (imitating a feeding/scavenging bait fish). Here are a selection of our faves.
Though every angler has their own style, if you've never used a Ned Rig before, or you are having problems using the Ned Rig fishing perch, then these little tips should help you find the success that so many anglers are seeing, and help you to discover why the Ned Rig is growing in popularity when it comes to fishing perch. Let us know how you get on in the comments below.
Enjoyed our post on the Ned Rig? Why not check out the Jika Rig
Why not check out our blog? Or subscribe to the newsletter to find out when a new post lands? You could win a free lure in our monthly giveaway!
Any other suggestions? Leave a comment below or get in touch
PZ